Nike is repositioning itself in the wearable tech market.
The sports apparel giant has one of the pioneering products in wearable technology with its Nike + FuelBand fitness band that tracks the user's workout and activity progress.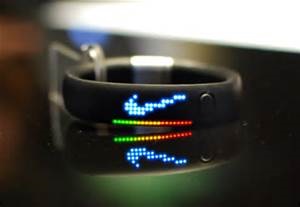 But according to a report in CNET, Nike is getting out the hardware business to focus more on fitness and athletic software and apps. The company shelved plans for a slimmer version of the FuelBand device that was to come out in the fall, but will continue to sell the FuelBand + SE that has been on the market since November.
Nike's more bears watching by those focusing on the wearables market, which is still looking to catch on with the mainstream public.
Interest in wearables is projected to grow, based on a recent report by IDC that says shipments of the devices are expected to more than triple by 2018 as they become functional, stylish and popular with the general public.
Complex accessories like the FuelBand and Fitbit fitness and activity monitors that operate when connected to a smartphone, tablet or PC are expected to lead shipments, according to IDC, followed by smart accessories like smartwatches and devices like Google Glass.
Yet the nascent market for wearables remains small at the present time, and, according to CNET, Nike had been looking to get out of wearable fitness devices for some time. The FuelBand accounted for only 10 percent of sales in the fitness band market. And, companies like Google, Apple and Samsung are investing heavily in wearable tech and loom as competition.
The end of the FuelBand device may be a setback for Nike, but not necessarily for wearable tech.
We are MyMobileLyfe and we can help your company develop a content marketing strategy to reach people on the go. Click here to contact us.