Mobile content and mobile solutions for today's mobile lifestyle.
MyMobileLyfe helps companies tell stories for people on the go.
We're founded by journalists who are experts in the social media and mobile landscape.
We combine industry-specific research and unique storytelling to connect customers to your business' mobile marketing and advertising strategy.
What can MyMobileLyfe do for your brand?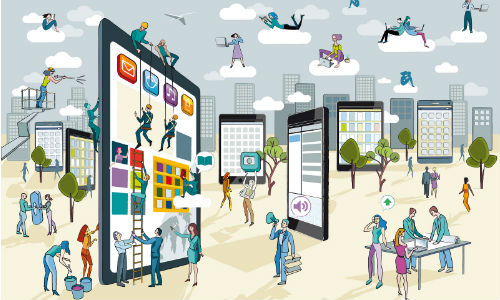 We make creating mobile-friendly content easy!
MyMobileLyfe's unique content planning and management platform will help your company make the most of its mobile investment, drawing on consumer research, industry expertise, and innovative strategies to create mobile content that enhances your brand's mobile marketing and advertising messaging.
Brand storytelling
Creating compelling mobile-friendly content has never been easier!
We provide direct access to over 30,000 professional writers, editors, and digital content producers!
We offer powerful content planning tools…
Content strategy planning
Built-in SEO tools
Editorial calendar planning
Writer assignment & management
Editorial review workflow
Auto publishing to CMS platforms
MyMobileLyfe will guide you through the entire content creation process…
We analyze up-to-the-minute social media and search activity to find topic ideas.
Our content creation team will complete your project in a timely manner.
We will help distribute your content to the audience you wish to reach.
Our content creators specialize in…
Original writing
Video storytelling
Infographics
Data visualizations
Interactive graphics
Slideshows
Blog posts
Case studies
Whitepapers & eBooks
Mobile advertising campaigns
We help companies and brands focus on three important mobile advertising strategies: discovery, engagement, and retention.
MyMobileLyfe's advertising platform will help your company design a successful mobile strategy. We offer simple, yet effective ways to connect directly with mobile users and grow your list of subscribers…
Targeted mobile advertising
Interactive mobile experiences
Gamification
Location-based services
With our mobile advertising campaigns, you can let your customers know when they are near one of your locations and send them deals that will bring them to your door.
Learn more about MyMobileLyfe's mobile advertising campaigns!
Custom surveys
MyMobileLyfe conducts surveys to help you better understand your existing and potential mobile customers, and to provide you with original research that will position your brand as an authority in your industry. We do this by…
Identifying the customers you wish to survey.
Crafting questions that will provide the data you need.
Presenting the survey results in an easy-to-read fashion.
Using the survey results to create more content to further your brand's objectives.
The survey creation process is easy: MyMobileLyfe does all of the work, from writing the questions to compiling the results. And the process is fast: we can deliver comprehensive insights to you in as few as three business days.
Want to learn more? Contact MyMobileLyfe today!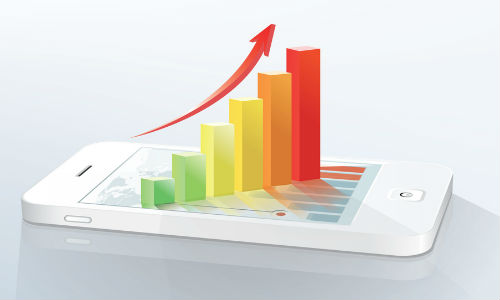 1-855-662-4593