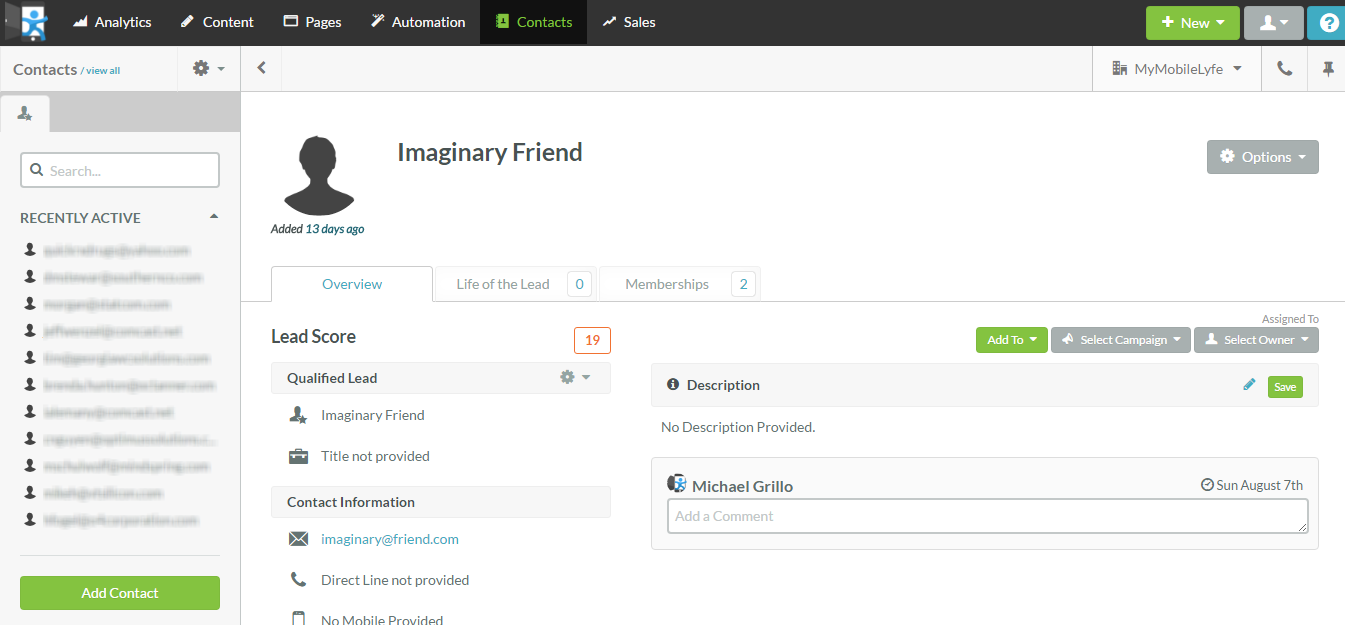 TOP TOOLS FOR YOUR SALES TEAM
Our built-in CRM lets you define each stage of your sales process and get a broad view of your leads as they move through the system. Communicate instantly with individual leads, or schedule emails for later dates: these messages can be connected with other automation tasks as well. Schedule reminders, track the timeline of a lead, and even connect with third-party CRMs you are using.
MORE FEATURES
Full access to all marketing automation and CRM tools. The best value.
See how visitors use your website over time, and track leads as they move through your sales pipeline.
Organize your contacts, create behavior-based email campaigns, and get powerful analytics.
Short on time? Let us manage the system for you. Ten hours per month, no long-term contract.