MyMobileLyfe Acquires Atlanta Tech Blogs
MyMobileLyfe, LLC, a Metro Atlanta-based digital marketing and advertising agency, announced today that it has acquired Atlanta Tech Blogs, LLC, publisher of the popular website atlantatechblogs.com.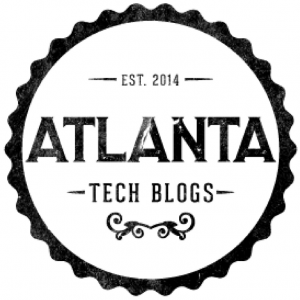 Atlanta Tech Blogs was founded in 2014 and quickly became the region's leading technology industry-focused digital platform for user-generated content. With a focus on tech startups, Atlanta Tech Blogs curates posts from over 300 blogs via its website, which is viewed daily by thousands of readers.
"Our purchase of Atlanta Tech Blogs is the first of several major digital acquisitions and new technology-related content product launches we'll be announcing in the coming weeks," MyMobileLyfe President and Chief Executive Officer Rick Hancock said. "The Atlanta technology scene has never been more exciting for companies and its employees than it is right now, which makes Atlanta Tech Blogs a great fit for our future technology-related news and information content expansion plans."
"Atlanta Tech Blogs is a key component of MyMobileLyfe's long-term business strategy", MyMobileLyfe Chief Operating Officer Michael Grillo said. "With our digital marketing experience and the acquisition of this established source of tech news in the region, MyMobileLyfe will be in an even greater position to serve clients in the thriving Atlanta technology industry."
ABOUT MYMOBILELYFE
MyMobileLyfe is led by former journalists who are experts in the social media and mobile landscape. After years of work as a leading digital marketing agency in Metro Atlanta, MyMobileLyfe now offers businesses of all sizes the marketing automation tools they need to thrive in today's mobile world.
Clients include: IBM, Tribune Broadcasting, Nexstar Media Group, Congressional Black Caucus Foundation, and Shorenstein Properties.