Pros, cons of skipping content posts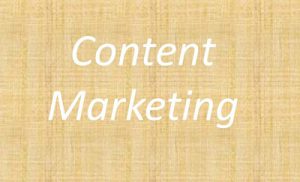 Creating content for your business' website can be time consuming. Studies show that among the challenges facing content marketing pros is consistently coming up to unique, engaging content for the target audience.
So it's not going to hurt business if day or two goes by between posts. Right? You don't mind losing a potential customer today by not publishing content if you can get two tomorrow, right?
Infrequent posting is not the most successful of tactics when it comes to content marketing strategy, but it can work if the content is worth reading. Shareaholic's Danny Wong says writers can overcome the infrequency issue by ensuring every piece of content they publish is consumed by the audience in its entirety.
In an article that appears in TheNextWeb.com, Wong goes on to say:
"The idea here is: you should write only when you have something original to say that's worth your readers' time, because only then will it have been worth your time to author and publish it."
Most consumers may not even notice that a day or two goes by between website posts. But there are drawbacks to this, like making content publishing less of a priority down the road.
Grammar Chic, Inc. president and editor in chief Amanda Clark offers this tip in a recent article:
"My advice is this: Work ahead. Try to find a few hours during the week where all you do is find interesting info to post, write content, and prepare for the week ahead. This gets you in the right mindset and allows you to get second opinions, edit, and not stress as much about writing content at the beginning of every work day."
Consistency is key when it comes to creating and publishing great content, and doing it frequently goes far in ensuring customer loyalty. Still, missing a day or two isn't fatal to your content marketing efforts, as long as it doesn't become a part of the process.
We are MyMobileLyfe and we can help your company develop a content marketing strategy to reach people on the go. Click here to contact us.