Think strategy when creating video content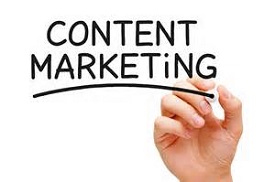 Video content for your brand marketing campaign can be effective in promoting a product or service to the right audience. But it's more than just coming up with clips shot on a smartphone to post on a company website, Facebok page or Twitter account. It also means creating and implementing a well conceived strategy.
Video uses sound, images and motion to present your brand message in a more personal and, when optimized for mobile devices, portable format. Done well, it attracts business by showing a potential customer what the company is all about, the services it offers, or telling its story in a shareable format.
But event the most slick production, accompanied by cutting-edge images and a contemporary musical score, can be ineffective if no thought is put into what the customer seeks to get out of the video content. Does it give the customer something new? Is is something they are willing to pass on to others?
Ponder these steps when contemplating a video content strategy:
Decide on your goals for the content. Ask yourself, as a content creator, what are the objectives you wish to accomplish in the video content. Is your company answering questions? Telling a story? Emphasizing the benefits of a product?
Choose your target audience. Tailor the message around that particular demographic.
Make the video content relevant. Make it engaging, memorable, informative and, yes, entertaining. A company leader droning on about the latest product may be good for the stockholders, but a turn off to the potential customer.
Set up a social media channel distribution strategy. Think beyond YouTube. Embed the video code on the company's Facebook page or Twitter account for maximum exposure.
Encourage comments about the video content. What do people have to say? They like it or hate it, but above all, they should talk about it online.
Use keywords in the content that reflect your customer's needs and inquiries. This helps search engines find your video content easier.
Ensure that the video content is optimized for mobile devices. The number of people using smartphones and tablets continues to grow, and people are getting their information on the move. This is a market than can no longer be avoided.
We are MyMobileLyfe and we can help your company develop a content marketing strategy to reach people on the go. Click here to contact us